PM Pick Me Up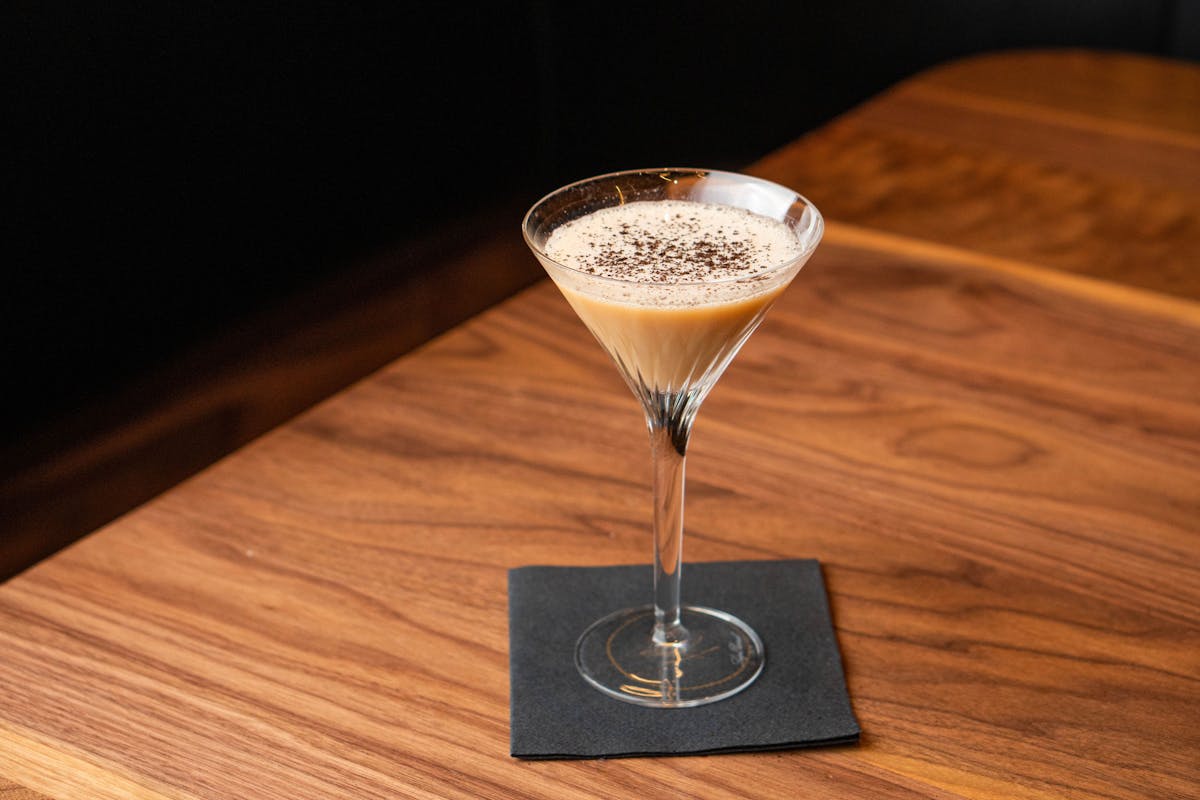 There's beauty in mystery… as is the case with this signature cocktail.
Inconspicuously named and crafted, our '"Awesome" Espresso Martini" takes its roots from the crazy flavored martini pandemic in the early 80's and 90's. Haven't heard? Cocktails were made with one or more "crazy" flavors due to all the ingredients bartenders could get their hands on. Countless colors and flavors were created. Well, in true "Harper" fashion, I like to make things my own ;). Inspired by this period, this cocktail takes you on a journey of flavor with an unknown path; using a special color elimination technique, you will not know what's coming as the cocktail is colorless and clear. Each of the 8 ingredients taps on your taste buds like a gentle dance; a hint of salty, sweet, bitter, creamy and tangy.
Some of life's greatest adventures start with no destination in mind…simply a love for life and the faith that around the next corner can be your most amazing and memorable experience yet.
As for the name? Ask one of our servers. It has to do with a Starbucks cup. 😉
Til next time,
Harper